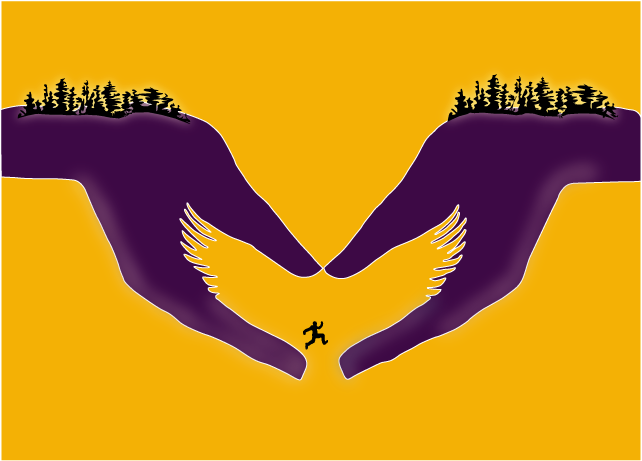 Take the leap.
As a coach I am by your side.
Claudine Marchand, Master Coach
Ready to track your unconscious abilities and resources? Since humans are supposedly only using a few percent of their power in all domains of life, you may be looking to gently float up those hidden treasures into consciousness. Whatever your terrain, business, relationships, communication, purpose and sense of your life, health issues, you name it – let's do it! My richly stocked toolbox (from top science to ancient traditions) and my abundant and diversified professional experience are welcoming you. Together we shall find creative, sustainable solutions to most critical situations. Dare?!
 
In person
or by skype or phone, wherever you are
I can be by your side.
 
Act, actualization, adolescent, agitated, anchoring, anger, anxiety, aggressivity, believes, behavior, boredom, burn-out, brain-drain, burden, change, child, communication, conflict, couple, creativity, curiosity, desire, do, doubts, dream, drowsy, efficiency, effectiveness, evaluation, evolution, family, fatigue, fear, fraud, freedom, frustration, goal, guilt, harassed, heart frequency coherence, heavy, hope-less, illusions, insecurity, incompetence, liberty, light, lightness, limits, listless, loneliness, loss of interest, meditation, mindfulness, misunderstanding, mobbing, new, overworked, outcome, pain, Peter principle, personal development, reality check, results, routine, rut, sadness, safety, security, serenity, shyness, shame, sleepless, sleepy, speech, spouse, stress, tranquility, transformation, transition, values, wish, well-being.

S E R V I C E S   I   O F F E R :
NLP   Certified Master Practitioner (SNLP) 
CCP/PMCPNL  Certified Professionnal Coach & Post-Master Coach NLP (INLPTA) 
HYPNOSIS  Certified Master Practitioner in Ericksonian Hypnosis ( I.D.Com) 
EMA Certified trainer in Eye Movement Actualization
TMW Certified Trainer of Tai Chi Movements for Wellbeing (TMW training)
Memberships:
ICF International Coaching Federation
TMW TMW Training
Benefits of Coaching
T E S T I M O N I A L S
 
Back on my own wings
I lost it. I was no longer in control nor keeping my cool. I broke down. It was so embarrassing to face everyone. I learned that it was my time to heal and rebuild myself. What did I really want to focus on? What are my true priorities, my deep desires? To be one with my Self and Life. Now I am simply me, happy ME. - DA
 
Being Happy is new
Being happy was never included in striving to achieve all that I wanted to have, do and be. Now I know it is my priority: Lightness and Joy   - SA
 
Getting off the Roller Coaster
I've been on a roller coaster ride and getting off was scary. I changed jobs, left my marriage and started learning new skills. With Claudine, I found my anchor and my path. - DE
Lost and Found
I was lost, found myself, got lost again, fell through the abyss, made it through cancer several times, saved my marriage and live with peace within, finally. Claudine is with me all the way. - JE
New Life
I dared to change jobs several times, change countries, learn new languages, live in various cultures and went through health problems. Finally, I met the woman of my life. It was a challenge to stay positive, active and keep the dream of a better life. Through direct meetings, skype or phone I am able to continue my partnership with Claudine as my coach for Life. -JO
Refused a dream job
With my newly found confidence, focus and clarity, I refused a dream promotion in the country of my mother tongue because I love the country where I live. My friends, my current job and everything that is important to me are here. Now I am preparing a start-up project for myself, building my future with awareness of who I am. The great adaptability of my coaching schedule with Claudine makes my processes fluid. - ST
 
Choosing your Coach
T E S T I M O N I A L S
 
Bringing out the Best in Me 
Claudine knows how to bring out the best in me through the wide range of choices offered: from the latest techniques based on neuroscience to ancestral rituals. It's important to know I am working with someone who has the experience and understanding of how to reach me on all levels. - SH
 
A Trusted Friend
Claudine is a trusted friend who is professional in helping activate my resources to go through my life's challenges. - AN
 
Multilanguage - multiculture
Sometimes I think and speak in my German mother tongue. However, there are times when an idea is best expressed in English, French or Italian, my international way of angling for solutions. Claudine comes along on my language trips and enriches them with metaphors from multicultural viewpoints and historical references. - PA
 
Just the right intensity
I didn't know who I am since I was mostly living through the needs of others. I was donning the personality required by my environment. With deep work and gentle prodding, I am now able to consciously choose the roles I want to play in full coherence with who I am, true to myself and the situation. Thank you for your engaging and motivating style. - VI